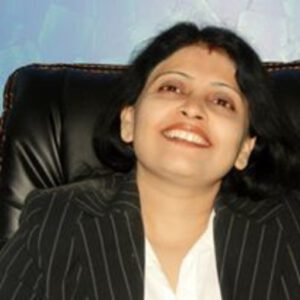 Nibedita Rath
+91 9900506286
nibedita.rath@ospfound.org
https://www.linkedin.com/in/nibedita-rath-29470618/
Who?
Dr Nibedita Rath is Working as Scientific Director in Open Source Pharma Foundation (OSPF). In the current role, she leads several scientific programmes in OSPF, such as knowledgebase and knowledge graph for tuberculosis (Project funded by Wellcome Trust), drug repurposing, distributed network of drug discovery, neutralizing antibody for Covid19, to name a few. Additionally, she is leading the effort to develop and explore new strategic partnerships and manage communications and initiatives with OSPF key partners.
Why?
Barriers that prevent equitable and effective access to medicines limit the system's capacity to address health issues. Nearly 2 billion people have no access to essential medicines, causing a torrent of preventable misery and suffering. Involvement of patient groups across the entire drug discovery process to development to approval to marketing would be a win-win situation for everyone.
Specialties
She has more than eighteen years of research experience both in industry and academia in chemistry, biology and drug discovery. She has trained at premier research organizations such as the Chemical Sciences Division, Indian Institute of Science (IISc) and School of Medicine, University of Pennsylvania (UPENN) during the early part of her research career. She is an accomplished scientist in chemistry and biology, which has helped her take up leadership and strategic roles in drug discovery, starting from establishing a state of the art biochemical screening facility in a biotech company and nurturing a group of young scientists focused on delivery. Her drug discovery experience spans projects strategy, chemical synthesis, in vitro biochemical and phenotypic screening, structure-activity relationship (SAR) analyses and medicinal chemistry design. She has worked in multiple disease areas such as metabolic disorder, oncology and infection.