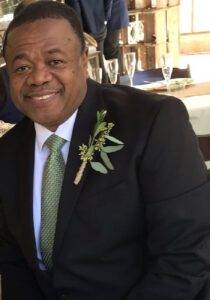 Arthur Dunk CHT(ABHI)
Director
954-803-8613/786-538-2060
info@caribbeanmarrow.org
http://www.caribbeanmarrow.org
http://www.worldmarrowfund.org
https://smile.amazon.com/ch/47-2398089
Who am I ?
My name is Arthur Dunk. In 1990, I entered the field of Histocompatibility and Immunogenetics under Dr. John Lane, a visionary in the field. This was after coming to the United States (US) from Jamaica, with the goal of pursuing a career as a physician. Though this did not happen, I have had a great career in what has become my calling, being involved in different aspects of the field. After 24 years in the laboratory, I transitioned with the honor of founding the Caribbean Bone Marrow Registry /Integrated Genetics and World Marrow Fund. Our fantastic leadership team includes, Drs. Ronald Charlton, Medhat Askar and Gillian Wharfe.
Why?
After many years in the field, I saw that we were losing too many patients in the region due to the lack of suitable matches for transplantation. From this discovery,  founded the registry in 2014. Our patients range in ages from 2-60 years old, from the region, US, Canada, Latin America, Europe, India and Iraq.  A number of whom, have had successful transplants.
We provide financial support to  patients and families in need and scholarships for the children of deceased patients. We are acutely aware of the difficulty faced by underrepresented and mixed patients in finding unrelated matches. Improving these numbers, spreading awareness and offering services to areas that have not been reached, is our mission.
More information:
Certified by The American Board of Histocompatibility and Immunogenetics.
A member of The American Society of Histocompatibility and Immunogenetics and World Marrow Donor Association.
Recognition for work done in the University of California at Los Angeles, Immunogenetics Center International Cell Exchange.
Being involved with two publications in Human Immunology, the latest, the multi-nation  17th International Workshop .
I have received a number of service awards.
Most importantly, I am honored to be in a field that has afforded me the opportunity to serve.
In the end, that is all that counts…