A good friend of Inspire2Live, Judith Weeda, has fully recovered from Hodgkin's disease after some demanding treatment. Together with her brother (who is a designer and gifted cartoonist) she has written a book about her experiences. And it is not your usual heavy personal ups-and-downs story, but a comic graphic novel, filled with cartoons and texts illustrating her real experiences of the strange and amazing things that happen to you in hospital. It is in Dutch, called "The White Wall", and you'll understand why by reading further.
The book will be published on June 21 and it can be pre-ordered via the website hetboekdewittemuur.nl
On June 25 Judith spoke about her experiences and new insights with Michel Daenen in his podcast "Over Kanker Gesproken" (Talking about cancer). Click here to listen to this podcast..
This is Judith speaking in her book: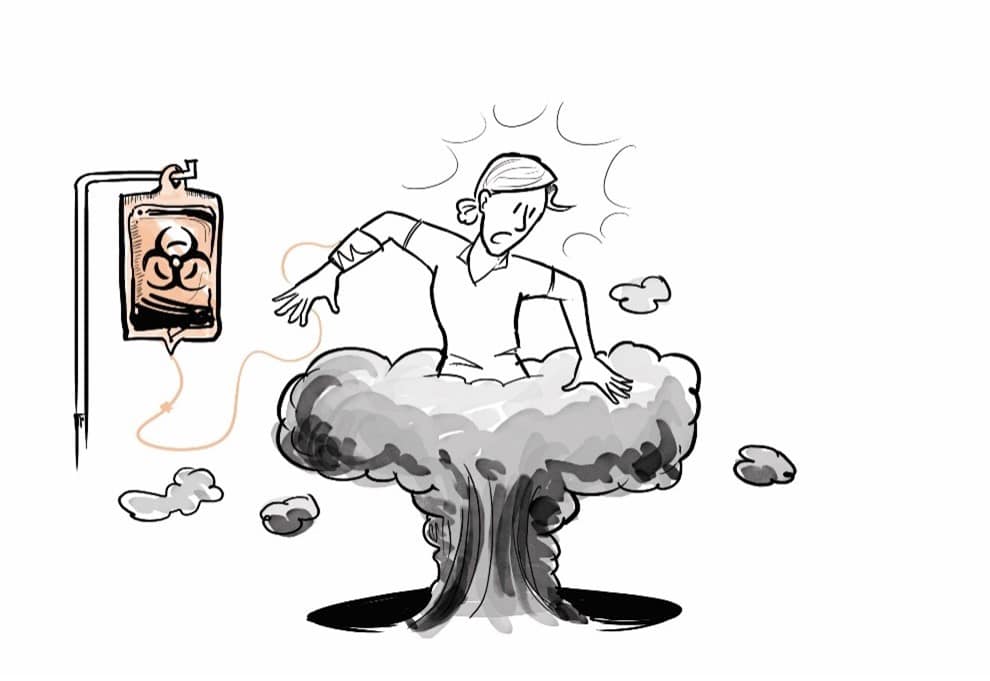 I take my first pills and they start the drip. My partner Joost picks up a book and I put on some nice music on my new noise-cancelling headphones. Drip away! Just a few minutes later the headache starts behind my eyes. Headphones off, too much pressure on my head, too many stimuli from the music.
"How is it going?", the nurse asks. "Uh, yes…a little headache", I squeak.
I try to keep a straight face. I had not expected such a quick effect.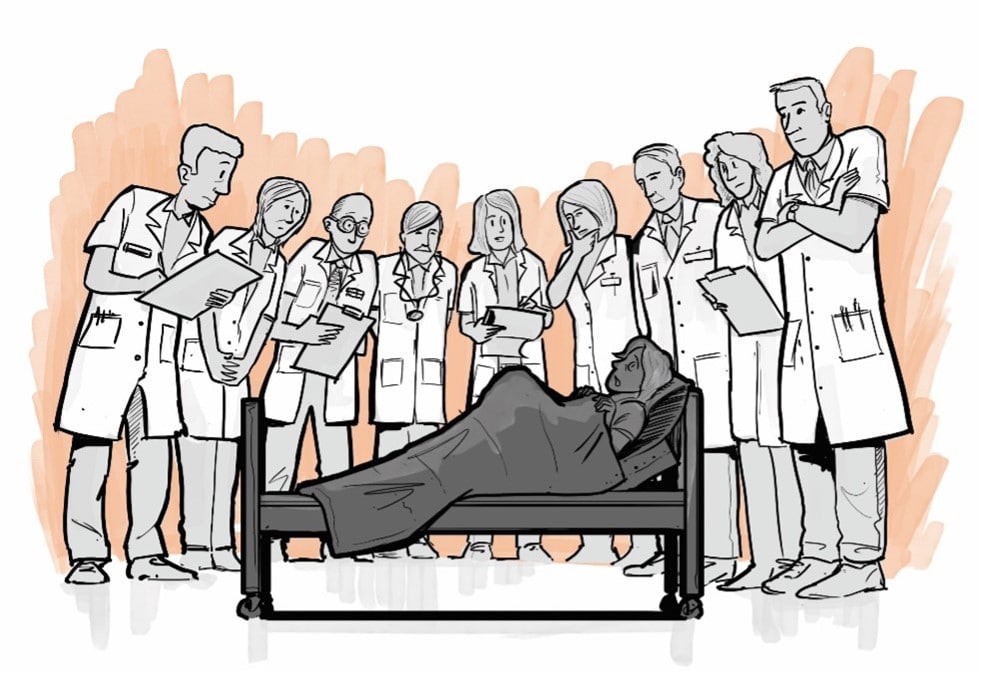 White coats crowd around my bed. I make myself small and search for the familiar eyes of my haematologist but she's not there. The only one I recognize is the head of the ward.
"Miss Weeda, (Hodgkin's lymphoma, getting BEACOPP treatment), is here because of dehydration and nausea." Soon another doctor I have never seen before takes over. In my job I routinely meet ten doctors around a conference table. But having ten around your bed is a different matter. It feels like looking at a white wall. Very intimidating. I feel so small and vulnerable. All those eyes staring at me and talking about me.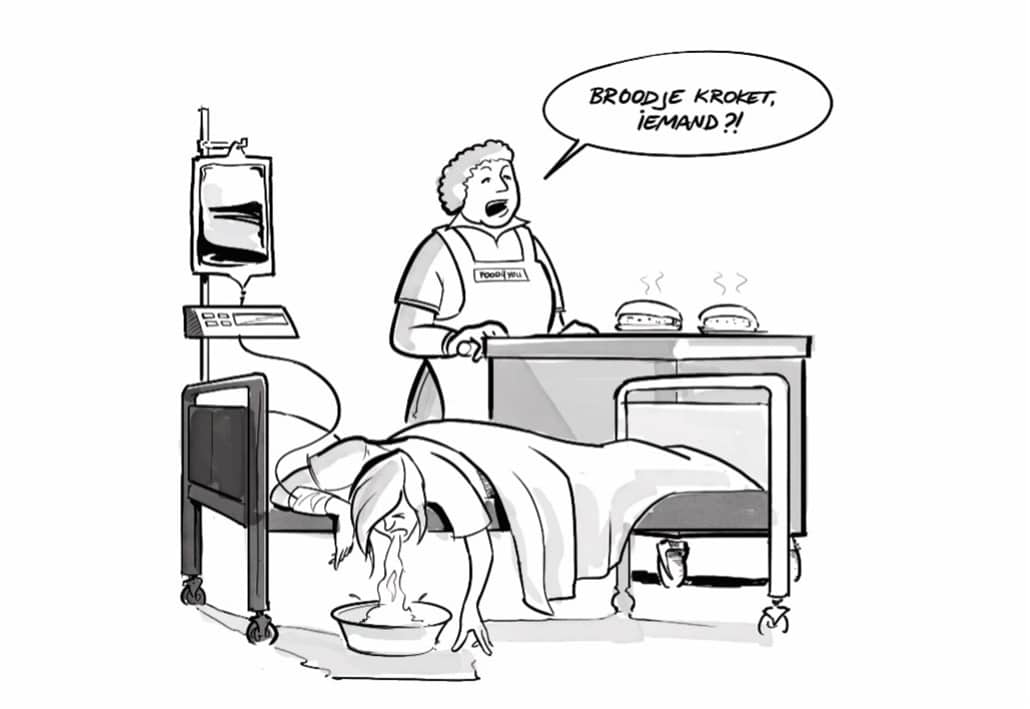 Here comes the catering assistant.
"What will you have for lunch?"
She asks so forcefully that out of politeness I ask what's on the menu, even though I know I won't be eating anything.
Suddenly, like a true market stallholder, she shouts "Croquette sandwich anyone?!"
 Croquette sandwich?! My brain tells me she must be joking, but unfortunately my nose tells me something else. I almost fall out of bed in amazement. Isn't everybody in this ward just as nauseous as I am? Who could possibly want a greasy mouth? And besides, it's not healthy for the patients at all!
Judith Weeda
Website: hetboekdewittemuur.nl