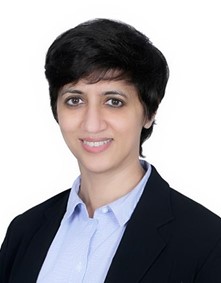 Dr. Shalya Anand
anandshalya@gmail.com
+919910048914 or +31685282889
www.linkedin.com/in/dr-shalya-anand-94698919
Who am I?
I am Shalya, a Patient Advocate with Inspire2live.
I am blessed with the possibility of achieving my destiny through academics with the support and motivation from my lovely girls, Aarushi and Aaravee.  Being from India where ageism is common and adult education is not easy, getting out of the comfort zone to take up new challenges and explore a new way of life is a privilege.
From the past 50 years, I have experienced the various hues of the healthcare system ranging from general surgery, gynaecology to paediatrics with my parents, Drs Motia & K.K. Kanwal and Drs Promil & V.R.Anand, my late husband, Dr Puneet  and my siblings Drs Pooja, Sheetal & Raj. My approach of patient-centric oral care stems from the values imbibed by my elders.
Professionally, my private clinical dental practice for 25 years, cosmetology and facial aesthetics practice for 8 years and a position of Head of Dental Department in a prestigious hospital provide me with satisfaction and success.
Since August 2020, I have been pursuing two masters simultaneously to advance my academic skills:
 Masters in Healthy Ageing and Rehabilitation from the Western Norway University of Applied Sciences, Bergen, Norway.
(https://www.hvl.no/en/studies-at-hvl/study-programmes/2021h/mare/)
 European master's in health economics and Management, a joint Erasmus+ degree course between Universities of Oslo, Rotterdam, Bologna, and Innsbruck.  My specialisation is Decision-making in Healthcare  (www.eu-hem.eu)
Why?
I believe I have a bigger role beyond the confines of my clinical practice. My varied fields of experience have given me a base to explore the world with  a broader awareness. Healthcare information asymmetry needs to be balanced via the concept of patient advocacy. If my academic and professional knowledge can add volume to their voice, it would add substance to my existence.
Interests:
My desire is to propagate the awareness towards oral cancer and promote preventative measures through cessation of habits like smoking and tobacco chewing. The need for education for regular oral checkups and the importance of good oral health during cancer therapy is crucial for healthy ageing. I would like to contribute through my professional knowledge to work towards patient advocacy for inclusion of oral care as a part of cancer therapy reimbursement package as I grow with this institution.
Motto of my life: "Do unto others as you would have them do unto you." and "Never  quit learning !!"