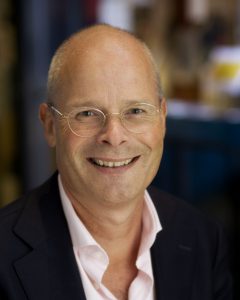 Timo de Grefte (1962)
+31620603727
https://www.linkedin.com/in/timodegrefte/
Who am I?
I am a Patient Advocate of Inspire2Live. When diagnosed and successfully treated for testicular cancer in 2001, I thought I had had my share. So, I picked up my life again and rejoined the everyday hassle of family matters, career moves and everything else that is so important in the regular, material world.
Being a healthy cycling fanatic, having a great family life and career wise successful, nothing could go wrong.
So I thought.
That firm believe disappeared like melting snow when, against all odds, the cancer returned in 2012. It took me a year and a half of intense chemotherapy, surgery and radiation therapy to overcome the disease again. Mentally however, I changed forever. It is undeniable now; I am a cancer patient. And, more important, I decided to embrace the cancer and really accept it as a part of who I am.
Why?
Being as lucky as I am, a survivor with a good quality of life, I now find it my turn to put everything I have on the table to help getting control over this terrible disease. I am convinced that we will and shall be able to get this done. I am an executive in the healthcare industry, so I know there is so much going on that is on the verge of breaking through. What it needs however is more speed and more scale to drive faster results in research, shorten the time laps between development and availability to the patient and more collaboration between all the different parties involved.
Specialties
My work as a Patient Advocate concentrates around dealing with cancer survivorship. Networking with high level executives and raising awareness on the almost endless sources of wisdom and deeper insights that also tend to come with the misery and threats of cancer; increasing personal power that comes simultaneously with an increased vulnerability. I do know cancer is a beast, however at same time it can bring a strong positive spark to who you are as a person. And that is a treasure to costly to let go.