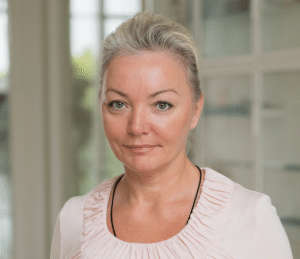 Patient Advocate: Natalija Frank
Natalija Frank is currently Executive Manager for Clinical Research and Coordinating Manager for Patient and Care Affairs at the Comprehensive Cancer Center, Medical University Vienna and Head Research Nurse at the University Clinic for Surgery at the Vienna General Hospital. In 2005 she received her Master of Public Health (MPH) degree. Throughout her continued education, she kept a close affiliation with various organizations and participated in numerous workshops and conferences in the field of cancer treatment and clinical research. Frank lost her father to cancer as a teenager.
Frank has been a major supporter of patient advocacy for over two decades. Since 2001, she began organizing various informational events for patients, which later developed into a founding of PAN-Austria (Patient Advocacy for Adolescents and young Adults with Neoplasia) – www.pan-austria.org
Since 2006, she has taught at various universities. In 2008 she founded the Forum Study Nurses & Coordinators Austria, supported by Austrian Breast & Colorectal Cancer Study Group (ABCSG). The Forum is very active with over 400 members and their educational courses are attended by at least 200 Study Nurses & Coordinators per year. In 2015 she becomes a President of Austrian Association for Study personnel, www.oebvs.at and is course director for study management on Medical University Vienna.
She is a member of various international advisory boards and steering committees, as well as a lecturer/speaker at various meetings and conferences in the field of clinical research, oncology nursing, patient attendance and adherence as well as management of clinical trials. In March 2014, she published a Book entitled Clinical Trials in Practice German title: Durchführung klinischer Studien, Facultas Press.
Frank is engaged with PAN for:
Cross Border Health Care for Orphan Diseases
United Guidelines for cancer treatment at least on country levels
Rich country helps poorer ones with equipment, awareness and education
Implementing call centers 24/day to be available to talk to experts immediately about unexpected problems/side effects
specialized "cancer informational nurses" – would partially save the hospitalization
Increasing of education in palliative care setting, nurses and doctors.