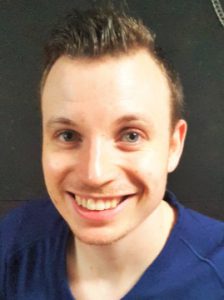 Patient Advocate: Marvin Plugge
Hello, my name is Marvin Plugge and I was treated for a brain tumor at the age of 23. At the moment, I have just returned to university to finish my studies in Business IT & Management at Amsterdam University of Applied Sciences. I already had a passion for healthy food and healthy lifestyle when I was younger. But while I received treatment for my brain tumor, I noticed that there was not much information about what food you can best take while having this disease. So I started to compare all the information I could find on PubMed and created my own diet based on the information provided.
At this moment, I can only say that I had very good results during my treatment, most likely because of my healthy diet and lifestyle. The doctors and nurses were amazed about my body condition at the end of my last cycle of chemotherapy. Because of this experience, I would like to help others and am thankful that I can do so at Inspire2Live.