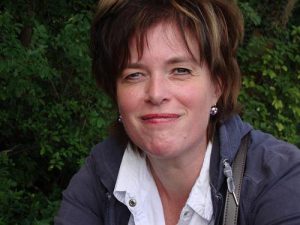 Patient Advocate: Eveliene Manten
As a bio-medical scientist (1987 – 1995) she was during her scientific career interested in the adhesion of malignant blood cells and the way normal adhesion of cells influences the dissemination of malignant blood cells.
After this period, Eveliene moved on to a next step. She transferred the adhesion issue to hospital management and leadership questions.
Tight adhesion of the patient point of view in hospital management and leadership was the next aim of Eveliene and from 2006-2011, Eveliene was the secretary general of the patient board of the 8 University medical centers.
Today she is working as a quartermaker at the AYA Expertise Platform UMC St Radboud where she is asked by prof. dr. Winette van der Graaf and prof. dr. Judith Prins, to build and enhance in co-creation the human-centred care for Adolescents & Young Adults (AYA) with cancer in the age of 18-35 years. Together with patients and professionals in care, research and education. And even more to make it an national way of caring and curing. State of the art. Sharing in 'real life and virtual' networks to the max all the skills and knowlegde of both patients and professionals.
In order to enhance life expectancy and the quality of life of AYAs.
Her dream to realize is to build together the brigde from systems in healthcare to the context of needs. She strongly believes that care professionals and patients are the bridge, in a complementairy way. She is proud to be a patient advocate in order to improve patients' lives, together. She is asked to write blogs at TEDx Maastricht (2012) and Nijmegen (2013).
Inspired by her own experience with cancer she wrote the lyric 'Reis met me mee' -Travel with me – composed by Plezant in 2009.
Meer weten over AYA zorg..
Acties en resultaten SPACE 4 AYA 2014 via deze link..
The English version of results first Dutch AYA Seminar..