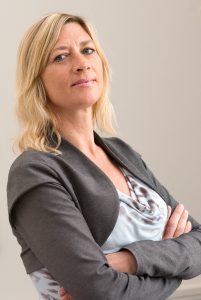 Patient Advocate and Office Management: Nicole van Leeuwen
Mother of (young adult) Jordi and sister of PA Pascale van Leeuwen.
I spent 23 years in Spain where I worked most of the time in Tourism as a travel guide. Since 2012 I work as a legal secretary at a law firm. I like to go for a run to empty my head after a busy day at the office.
I came back to the Netherlands in November 2011 to be nearer to my family which turned out to be a good decision, among others because shortly after my return my father was diagnosed with colorectal cancer. I am very thankful that I was given the possibility to be near him the last 2 years of his live.
As the only possible treatment my father was offered was chemo, we had to do our own research for possible alternatives and when we found the right treatment –for which we had to travel to Germany- we were told that our health insurance company would not pay for the costs of that treatment. We found out quite soon that there were lots of patients with the same experience. Lots of them find themselves not only fighting their disease, but also fighting a lot of other barriers.
I'm proud to be joining Inspire2Live as a patient advocate, this way contributing in trying to make cancer curable or at least a chronical disease in which patients can have a good quality of life.