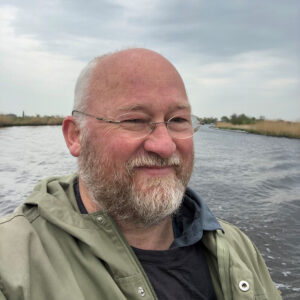 I am a researcher and artist. Since 2012 I spend 10 days each month in Berlin, and my remaining time in Amersfoort.
My relationship with Inspire2Live and Ad6 goes way back. In 2005-2006 I helped founding the KWF collaboration and pioneered the fund raising. The project-development of A-Care  (i.e. physical rehabilitation for cancer patients) was my first big task. As external director of A-Care (2009-2014) I took up the challenge to make the results of research available to real patients in real time. As independent (2014-2017) I created an outreach project in collaboration with the Nederlandse Politiebond (with Saskia Dorrestein and Ad Wennekes). It resulted in maybe my greatest success for cancer patients so far: the establishment of ONCOPOL (organised by Stichting Tegenkracht), on behalf of the Dutch National Police.
My research is focused on the communication of screening information for breast cancer and prostate cancer.  The research takes place at the Max Planck Institute for Human Development in Berlin.
I was one of the three founders of Inspire2Liveand developed the Annual Congress, which I organised in 2011, 2012 and 2013. The impact of disease forced me to step back for several years.  After 5 years of absence I have been asked to rejoin the patient advocates. I am currently chair of the hub initiative of Inspire2Live.
Mail: jgschuurman@me.com
Phone: +31653349207