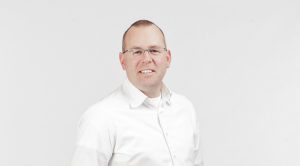 Supervisory Board: Rutger Stekelenburg
I'm Rutger Stekelenburg, born in 1963 in The Netherlands, I'm married and I have two beautiful daughters.
Cancer has been a big influence in my life because way too many family members and friends have been confronted with it. Together with friends we bike a lot to raise money to help organizations like Inspire2Live. Inspire2Live enables me to be a part of the fight against cancer. I'm a member of the supervisory board.