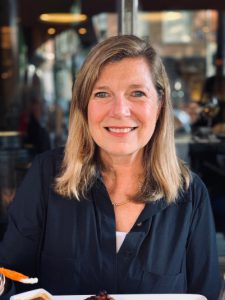 Communication: Getlin Visser (1959)
+31650251668
getlin.visser@gmail.com
https://www.linkedin.com/in/getlin-visser-b49ba08/
Who am I
I am a Patient Advocate of Inspire2Live since the beginning of 2019 and I am a survivor of breast cancer. Early in my career I have guided cancer patients in hospitals with nutritional support and did clinical research on malnutrition and cancer. A lot has changed ever since on the role of patients in the decision making of their diagnosis and treatment. But not enough and not fast enough. Patients need to be encouraged to take control of their life. I fully underline our mission to get cancer under control and inspire people to lead Happy and Healthy lives in Harmony with cancer.
Why
Ten years ago, when I got cancer, and faced death, my life has changed. I became a fighter. My slogan was one of Churchill: Never, never, never give up. And it still is. My positive energy and competencies I want to use for people with cancer who need advocates to 'speak and fight' for them.
Specialties
I am working as an International marketing consultant in the health care industry and I believe Inspire2live is a 'well-kept secret'. I am focusing on to be good and tell it, especially by others.